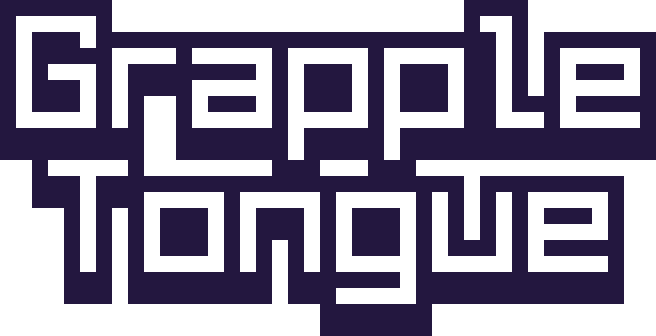 Grapple Tongue
Climb deeper and deeper into the clouds using your tongue as a grappling hook, and find the only thing that can help you achieve your dreams!

Grapple Tongue is a platformer game made for Ludum Dare 48 by Mors with music and sound effects by CosmicGem.

The controls for the game are WASD/Arrow keys to move, Left Mouse Button/SPACE to lick, and R to restart from the last checkpoint. You can switch between the mouse mode and keyboard/controller mode by pressing the Right Mouse Button.
Are you a speedrunner? The game has an unofficial speedrun.com page!
Also, check out my website and join my Discord server to keep up with my future games.
Changelog:
v2.0.2 (24/02/2022):
Fixed the typo in the true ending with the penguin count.
Added a unique ending text for Hard Mode's true ending.
Made the timer at the ending more precise, showing the milliseconds.
Made the game's timer start the moment you press "Start Game", as opposed to starting when the game first loads.
Made skipping the opening logo more consistent.
Added a way to skip the slow title screen animation.
Added a "Speedrun Mode", activated by pressing S during the opening logo sequence. The only difference it makes is adding an in-game timer.
Made the game remember if you muted it the last time you played the game.
Fixed the graphical artifacts at the sides of the screen in the fullscreen mode of the Windows version.
Windows version now has its own icon.
v2.0.1 (04/11/2021):
Added a brand new title screen theme.
Improved the in-game music.
Redone most of the sound effects.
Changed many of the sprites in the game.
Increased the game length slightly, and added 2 more penguins to collect.
Added a brand new control scheme that uses the mouse.
Added a new hidden mode.
v1.1.0 (Post-Jam Update) (29/04/2021):

Fixed a ton of bugs.
Replaced some of the sound effects.
Changed the ending.
Added a HUD.
Added the Z key and the shoulder buttons as alternate ways to lick.
Allowed the use of the right analog stick on controllers for aiming without moving.
Added additional visual polish all around.
v1.0.0 (27/04/2021):
If the HTML5 version is running slow, try opening the game on an incognito tab. You can also try downloading the Windows version.
Also, on some computers holding Up+Left with a keyboard doesn't work. Try using WASD in that case!